New Delhi: Defence Minister Rajnath Singh on Friday held talks with his Kazakhstan counterpart, Lieutenant General Nurlan Yermekbayev, here in the national capital.
"We reviewed the full range of bilateral defence ties and deliberated on ways to enhance cooperation in all fields pertaining to security and defence," the Defence Minister said.
The Kazakhstan Defence Minister is currently on an official visit to India from April 7-10.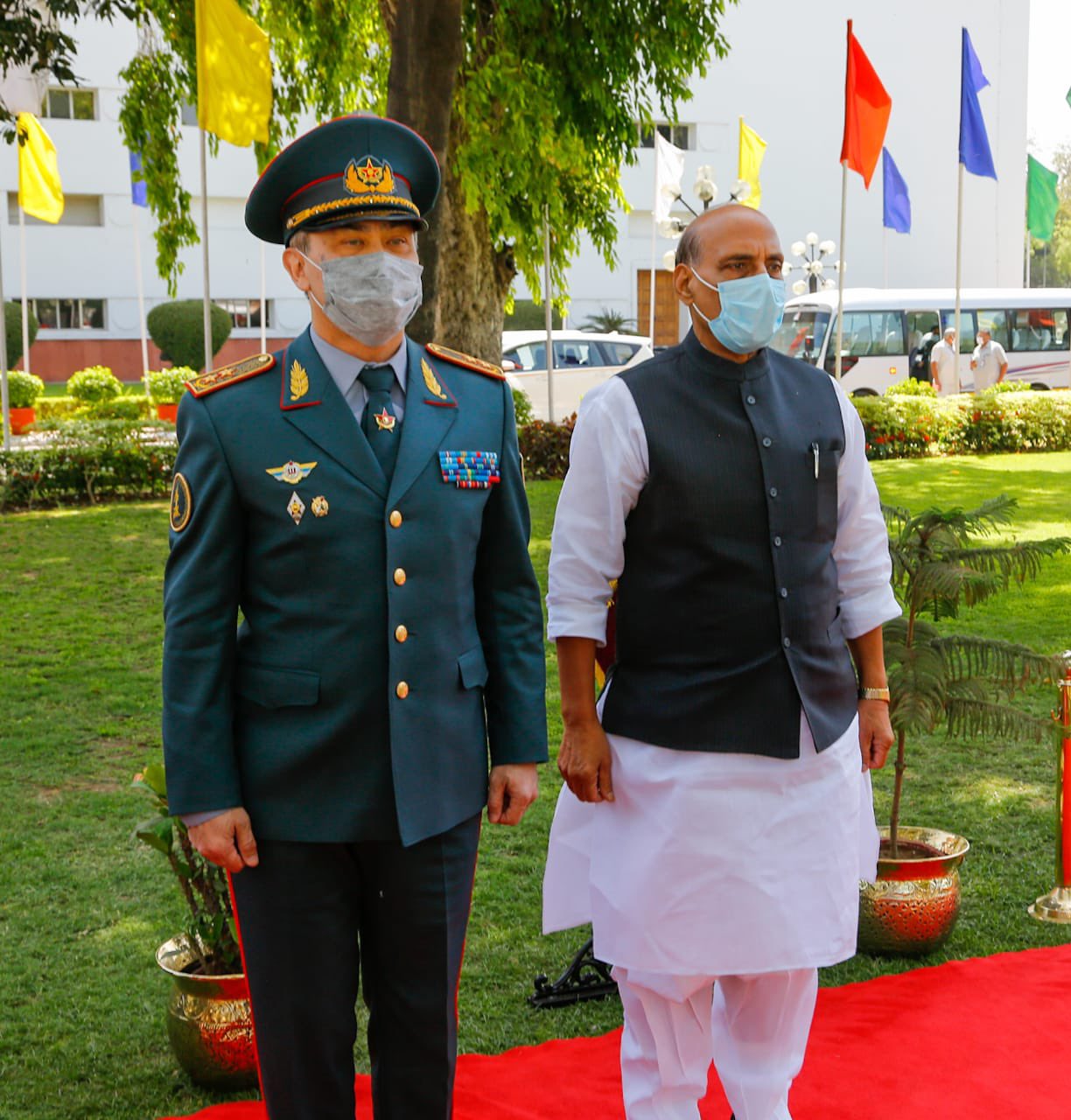 The two Ministers had last met in Moscow on September 5, 2020, on the sidelines of Shanghai Cooperation Organisation (SCO) Defence Ministers' meeting.